2008-12-11
Too Late?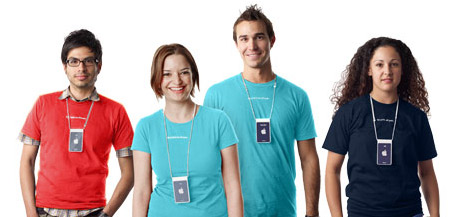 Augusta's finally getting an "official" Apple Store, but is it too late?
ifoApple Store reported yesterday: "All of Georgia's Apple stores are clustered within a 27-mile circle north and east of Atlanta, but not for long. Apple will open a retail store at the Augusta Mall in that city, 125 miles east of Atlanta. The 1.1 million square-foot mall along Interstate 20 is operated by General Growth Properties, and features 134 shops. The mall completed a Main Street-type expansion and renovation (The Augusta Promenade) last month, where Apple could open by July 2009."
Additional confirmation can be found on the Apple US Jobs site where it lists Augusta, GA has a new store.

I talked about the Apple Retail Void in this region almost two years ago. But it wasn't Apple that stepped up to fill the need. PeachMac saw an opportunity in the Augusta, GA area and opened up an awesome store in Columbia County just a couple of months ago. Darryl, who is – I assume – an employee of some degree at PeachMac, wrote in a forum regarding the Apple Store news:
"Just wanted to point out that Apple is already in Augusta. PeachMac is one of the country's largest Apple dealers, and recently opened a store on Washington Road in Evans. We stock more than twice as many items as an Apple company store and no appointment is needed for service. "
I'm glad to see Apple finally taking notice of our community, but I hate that it's coming so soon after PeachMac has setup shop here. I think the two stores can and will coexist. But I wonder how many people who are looking to buy an Apple product will go directly to an Apple Store instead of buying from a retailer that is more invested in the community they are serving? We'll see… The new store could be open as early as July 2009.
This item was posted by Chris Harrison.
Tags:
Categories:
Comments are closed.