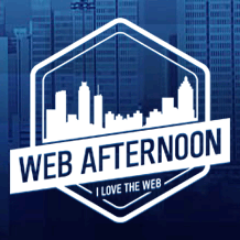 I've been toying with the idea of planning a conference in Augusta for quite some time. They're a lot of work and I could never get the timing right. (And there's the whole, I've never planned a conference thing.) And then J started Web Afternoon in October 2011. I loved the half-day format. I loved that he was able to pull it together in a month. Fast forward to last fall. J brought Web Afternoon to Charlotte with Bermon Painter.
With local support and a great framework to base it on, I saw that Web Afternoon could go just about anywhere.
So, on May 18, Web Afternoon is coming to Augusta. Tickets are only $39 through March 16. I'm nervous and excited, but super happy to be bringing something so awesome to Augusta. I hope to see you there.