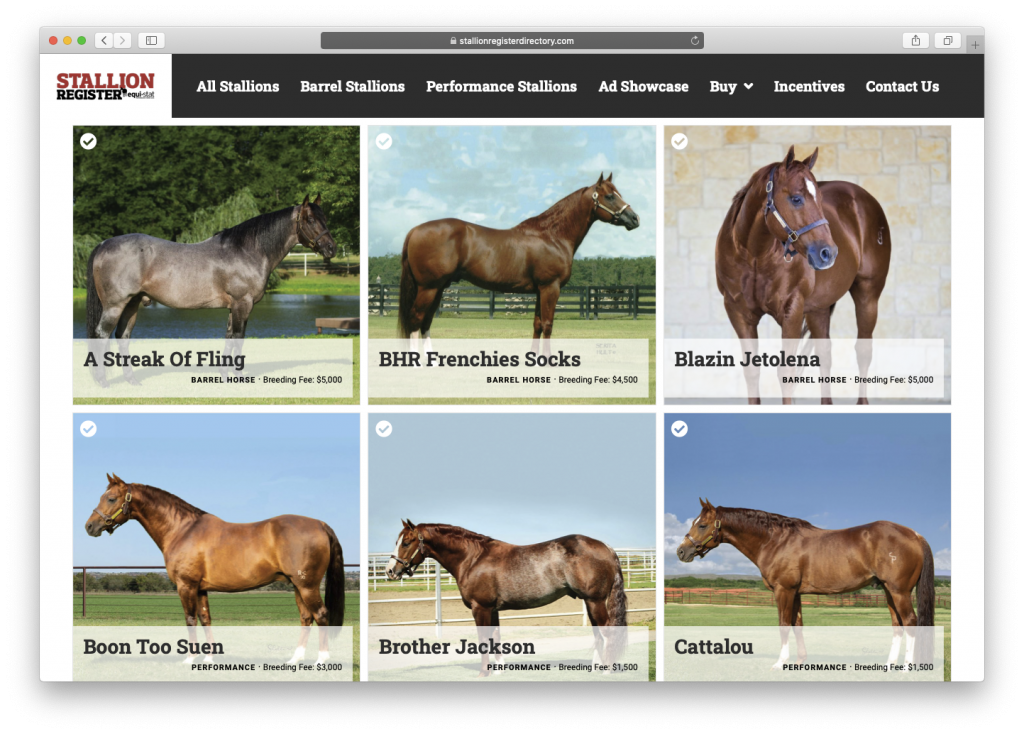 Project Notes
This website is the web companion to print products published annually by Quarter Horse News and Barrel Horse News. In 2018, I was tasked with re-developing the site after we decided to move it away from a third-party vendor using a managed version of WordPress and a custom set of plugins. The initial buildout in 2016 took 2-3 months. Updating everything in 2017 took a month. We had to rely on outside staff to generate images via AppleScript from PDFs.
I rebuilt the WordPress site using a combination of Beaver Builder, Beaver Themer, ACF Pro, and FacetWP. I created a series of complex layouts leveraging conditional ACF Pro shortcodes.
I reworked the PDF->image generation process by creating three Photoshop® actions that replaced the AppleScripts previously required. I was able to generate all of the photos and graphics without additional staff involvement.
I reworked the two spreadsheets used to manage data for the two publications. I normalized the 2018 data sets to help streamline the import process. I setup functions to create the three filenames associated with each record based on their unique IDs. Data normalization took around a week, but it enabled me to deploy all of the 2018 changes in a little over a week. Staff used these spreadsheets for their 2019 updates. By using these files, I was able get the site completely updated in under three days.