2013-01-15
TheClubhou.se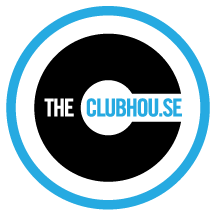 Last month, something happened in Augusta that I've wished for ever since I started working downtown: a coworking space opened up. TheClubhou.se, located at 816 Broad Street, is one part workspace, one part meeting space, one part workshop. While it's currently geared towards Augusta's technology crowd, it's really designed for anyone interested in working and learning alongside other smart people. (Disclosure: I'm a member and minor partner in the TheClubhou.se.)
Who should be a member of TheClubhou.se? Freelancers. Telecommuters. Makers. Hackers. Photographers. Craftsmen. Writers. Marketers. Entrepreneurs. Basically: anyone interested in learning, sharing, collaborating, or building. The space will only get better as it's membership grows more diverse.
What does membership entail? Being a member costs $100/month. It gets you 24/7 access to the facilities. You'll get free high-speed access. A first-come, first-serve desk. Access to things like a 3D Printer. Free workshops. And more.
Want more info? Check out http://theclubhou.se, or check them out on Facebook or Twitter.
This item was posted by Chris Harrison.
Categories:
Comments are closed.