2009-11-04
Digital Shopping Cards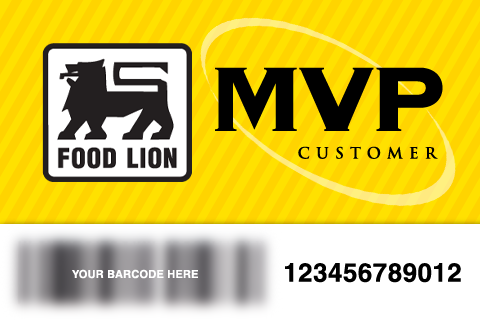 To the right is a closer view of what I've mocked up what a digital shopping card for Food Lion might look like. It's a simple idea, but one that (I think) could be very useful. When a store asks for a customer's phone number or email address – that store could then send the digital card via MMS or email instead of giving out a physical card. This would save money since less physical cards would need to be produced. What're your thoughts? Would you use something like this?
UPDATE: As Wes pointed out in the comments, there are several iPhone apps available that you might want to check out:
I did attempt to use my self-created card while at Food Lion this morning. And guess what? Their scanner couldn't pick up the barcode because the screen was too reflective. It's also possible the barcode was too small. Are digital shopping cards/rewards cards the wave of the future? Probably not (yet), but it's definitely worth looking into.
This item was posted by Chris Harrison.
Tags:
Categories:
Comments are closed.