2008-09-04
Brilliant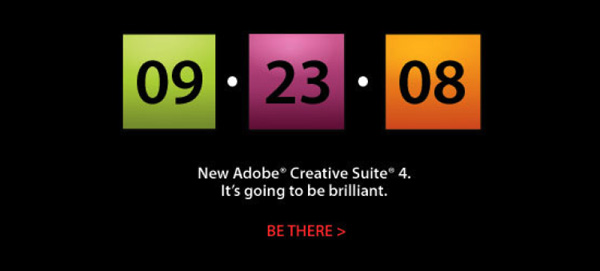 Are you ready for something brilliant? Yesterday Adobe announced that it will unveil the new Adobe® Creative Suite® 4 lineup in a special web event on 9.23.08. Register today to be among the first to learn about CS4. This is not something you're going to want to miss. Trust me.
This item was posted by Chris Harrison.
Tags:
Categories:
Comments are closed.